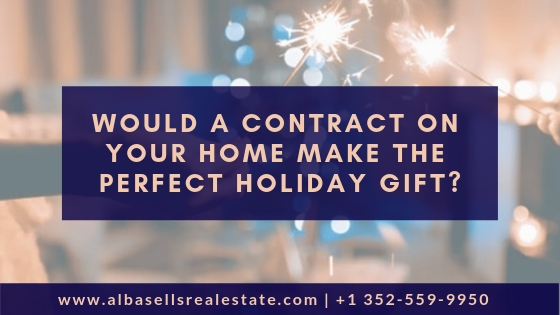 Would a contract on your home make the perfect holiday gift?
It could happen, but not unless you get your home on the market soon. After all, determining the correct price, getting the house "show-ready," taking spectacular photos, and distributing your home's information to the world does take a little time.
Then it takes a little time to schedule showings and negotiate offers.
So if the gift of a signed-around purchase agreement would brighten your holidays and your new year, get in touch today. The sooner we start, the sooner the magic begins.