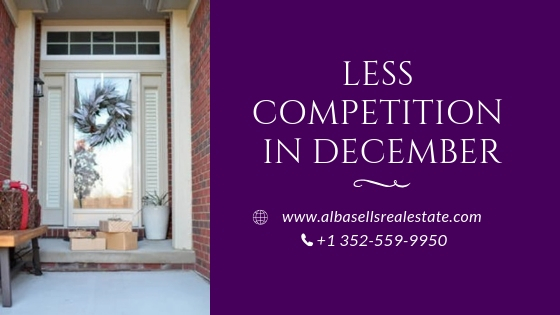 Last time I wrote I promised to tell you an important advantage to offering your home for sale in December. Some may call it an unfair advantage, but I don't think it is.
Because the myth that it's best to wait until the New Year to list your home does persist, many are doing just that – waiting.
That means only one thing for those whose homes are on the market in December: less competition. And, because at least some of those buyers who are in looking in December can't wait, homes will go under contract in December.
Yours could be one of them if we get busy now. Give me a call today for a Comparative Market Analysis of your house.